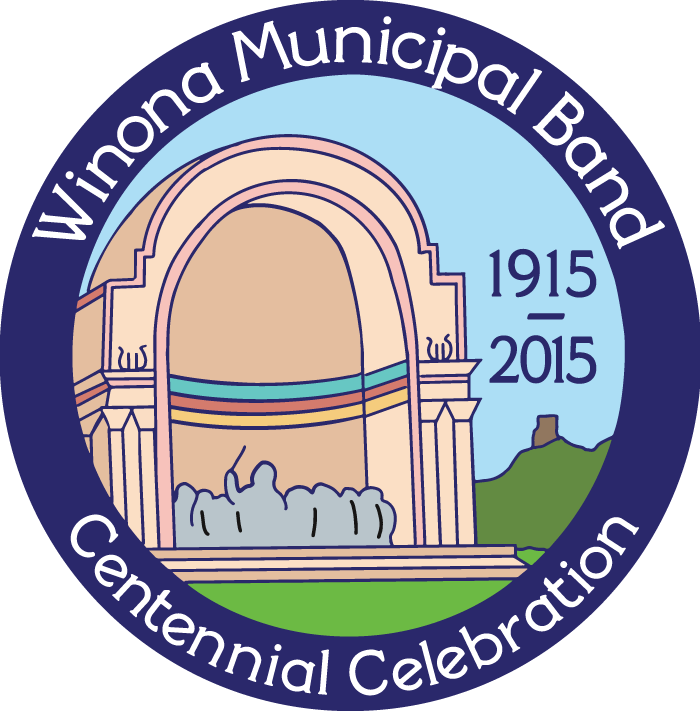 The Winona Municipal Band in Winona, Minnesota, is the oldest continually performing city band west of the Mississippi River. In 2015, we celebrated our centennial year with a series of special events throughout our summer season.
Our centennial season will close on May 14, 2016 with a Movie and Appreciation Event (click for details).
Click on the Concert Schedule link to learn more about the special concerts and events from 2015. Centennial art courtesy of Suzanne Smith.
[metaslider id=406]