Movie and Appreciation Event for the Winona Municipal Band's Centennial Celebration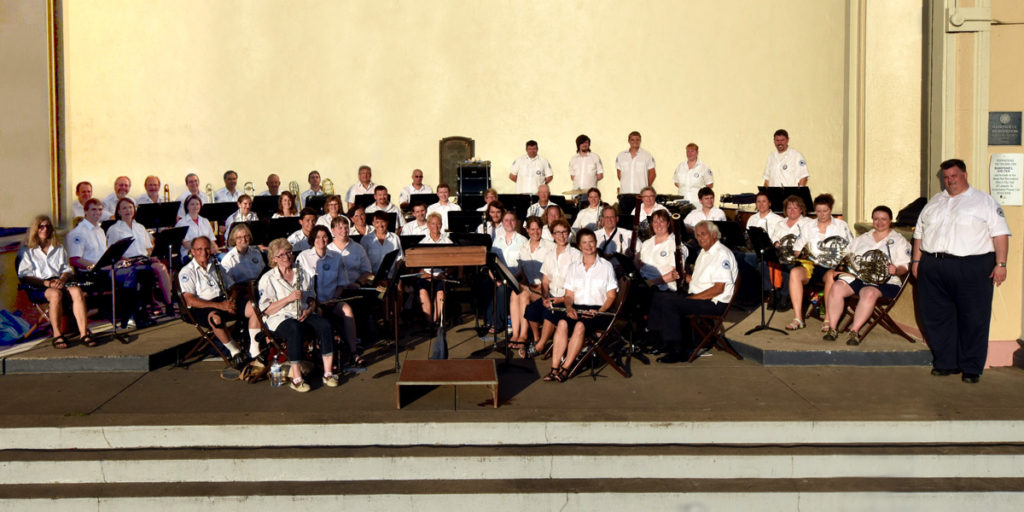 In 2015, the Winona Municipal Band marked its 100th year of continuously performing for our community. To mark the occasion, a group of band members and supporters got together to plan a Centennial Celebration that featured community gathering times with door prizes and treats, guest soloists, history lessons, a community picnic, fireworks, and a world premiere of music composed for the celebration.
The opening event of the celebration was the presentation of a silent movie with music composed by founding director George Colburn. To close out the centennial year, another movie will be presented – this time it will be a documentary of the 2015 celebration!
Funded by a grant from the Winona Foundation, the Centennial Celebration Committee enlisted local filmmaker Harry Kline to capture footage from concerts and events and to interview people who have been a part of the band's history. The film is a gift to the community who wholeheartedly supported the celebration through their donations and their attendance at concerts.
The film will be presented on May 14th at the Winona County Historical Society, 160 Johnson Street in Winona. Donors, sponsors, partners, and band members have been invited to a VIP reception beginning at 5pm with a showing of the movie at 6pm. Invited guests should RSVP to [email protected] by May 9th.
The public showing will begin at 7pm on May 14th. There is no charge to attend and a second public showing will be added at 8pm if demand requires it.
The Winona Municipal Band's Centennial Celebration was made possible by the generous support of the Winona Foundation, the Winona Community Foundation, concert sponsors, and many businesses and individuals in the community. The members of the Centennial Celebration committee are Ruth and Frank Bures, Heidi Bryant, Maynard Johnson, Shawn Kennedy-Lee, Dan Barr, Levi Lundak, Sue Jensen, Tracy Rahim, Karin Sonneman, and Burt Svendson. The committee received a 2015 Winona Fine Arts Commission Award for their contribution to the arts in Winona.
Under the direction of Levi Lundak, the 2016 Winona Municipal Band concerts will be held on Wednesday evenings at 8pm in the bandshell at Lake Park from June 8th through August 10th. More information about the band along with a complete list of Centennial Celebration supporters can be found at winonamunicipalband.org/support/sponsors/.