August 12th Centennial Season Concert
Welcome to the final week of our Centennial Concert Season. We have a very special evening planned featuring the premiere of "Mr. Colburn's Miracle", composed by A. Eric Heukeshoven for our celebration.
The program for the August 12, 2015 concert is:
The Star Spangled Banner
John Stafford Smith, arr. Bowles
The Melody Shop
Karl L. King, arr. Glover
The Hounds Of Spring
Alfred Reed
  Historical Interlude: Presented by Dr. Dan Barr, Written by Ruth Bures
Mr. Colburn's Miracle (World Premiere)
A. Eric Heukeshoven
  1 – Theme (Full Band)
  2 – Gallop (Flutes)
  3 – Polka (Clarinets)
  4 – Bolero (Oboe / English Horn)
  5 – Polonaise (Bassoons)
  6 – Habanera (Alto Sax / Bass Clarinet)
  7 – Tarantella (Woodwinds)
  8 – Mazurka (Horns)
  9 – Funeral March (Low Brass)
  10 – Common March (Trumpets / Full Band)
  11 – Military March (Percussion)
  12 – Waltz (Full Band)
  13 – Theme (Full Band)
The Syncopated Clock
Leroy Anderson, arr. Warrington
Pachinko
Paul Yoder
El Capitan
John Philip Sousa, arr. Brion & Schissel
Bond…James Bond
arr. Stephen Bulla
America the Beautiful
Samuel Ward, Arr. Dragon
Our Concert Sponsor for the evening is RTP Company and our Arts Partner is the Winona Symphony Orchestra. We also recognize our foundation support this week by featuring the Winona Foundation and the Winona Community Foundation.
---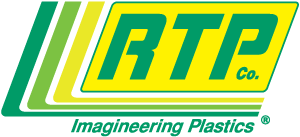 RTP Company has roots extending back to the late 1800s, when founding family members Joe and Jenny Miller emigrated from Poland to Winona, MN. Joe Miller was an entrepreneur who began his career in the steel industry, trading in metal, fabrics and a variety of other goods. His family also got involved in demolishing buildings to recover metal and other products, an early form of recycling. In 1923, Joe established Miller Waste Mills, a manufacturing company that processed fabric for use in the operation of railcars; the material, called waste, was dipped in oil and placed in a journal box over the axles to lubricate the wheels. The company grew and prospered for 30 years, until the railroad business peaked. While it's considerably smaller today, it still does operate.
Joe's sons, Ben and Rudy Miller had the same entrepreneurial spirit as their father. They started Fiberite, a thermoset plastic company, in 1948. Fiberite proceeded to grow, and was sold to Beatrice Foods in 1980. The thermoplastics portion of the business was sold back to the Miller family in 1982, and ultimately became RTP Company. Hugh Miller, Ben's son and Joe's grandson, has been running RTP Company ever since.
Today, RTP Company is a world leader in specialty thermoplastic compounding. Headquartered in Winona, the original plant is located on Front Street near the Mississippi River, where Joe and Jenny Miller established roots more than 125 years ago. With manufacturing operations in the U.S., Europe and Asia, RTP Company makes thousands of thermoplastic compounds each year for a variety of markets, including electronics, business machines, automotive, appliance, consumer, medical, sports and leisure, and industrial. RTP Company employs over 1,300 people and features very strong customer service focusing on technology, flexibility, independence and speed. Learn more at rtpcompany.com.
---

The Winona Symphony Orchestra was founded in 1908 by Carl Ruggles, at the request of Winona's Musical-Literary Society. By 1912 the orchestra was so popular that it sold out every performance in the Winona Opera House, which seated 1200 people! An editorial in the Winona Republican Herald that year said, "It is one of our rare privileges as citizens of Winona to hear great music greatly interpreted by an orchestra all our own."
In addition to our regular concert schedule, a Children's Concert has been added to the upcoming 2015-16 season. Visit winonasymphony.org to learn more. The WSO congratulates the Winona Municipal Band for reaching this milestone and for continuing to bring live music to our community each summer.
---
In 1854 William H. Laird and cousins Mathew and James Norton followed earlier family members who had previously moved to Winona, Minnesota. There they established a business together, the Laird Norton Co., that would eventually include lumber milling, manufacture and retail. The business was successful and the Lairds and Nortons became important Winona citizens and were instrumental in the early development of the town. Though completely out of the lumber business now, the Laird Norton Co. is still operating as a family business eight generations later. The philanthropic underpinnings that the founders established are still very much alive in the current generations.
The Winona Foundation is a non-profit 501C3 organization funded and administered by the family and heirs of the Laird Norton Co. which began operations in Winona MN in 1855. Though it's center of operations long ago moved to Seattle, Washington, the family created the Winona Foundation in 1982 for the purpose of keeping the family history alive in the minds of new generations and as a way of giving back to the community where we can all trace our ancestors and the roots of the Laird Norton Co. Learn more at winonafoundation.org.
Through a generous grant provided by the Winona Foundation, the Winona Municipal Band Centennial Committee has contracted local professional videographer Harry Kline to create a commemorative documentary of this very special season. Concert footage, interviews, special events, and more will be featured in this film that we hope to debut at the Frozen River Film Festival in 2016.
---
In 1985 Mark Kristiansen, then director of the United Way of Greater Winona, organized a task force to investigate the possibility of forming a community foundation in the Winona area. Members of this task force forged ahead and on January 26, 1987, the Winona Community Foundation was a registered not-for-profit agency. A board of directors was established and the first donation of $2000 was received, thus starting the allocation of grants in our community. For over 25 years, the generosity of donors large and small has enabled the Winona Community Foundation to support a variety of important causes including education, the arts, health, human services, athletics, and civic organizations. More information can be found at winonacommunityfoundation.org.
The Winona Community Foundation provided the Winona Municipal Band Centennial Committee with grant funds to help us cover expenses such as advertisements, printing, signage, website hosting, and other costs necessary to promote our concerts and special events to the community of Winona. We greatly appreciate their support!