June 17th Centennial Season Concert
Welcome to week two of our Centennial Concert Season!
| | |
| --- | --- |
| The program for the June 17, 2015 concert is: | |
| The Star Spangled Banner | Traditional |
| Under One Flag | Jay Bocook |
| If Thou Be Near | J.S. Bach (arr. Moehlmann) |
| English Folk Song Suite | Ralph Vaughan Williams |
| The Saints' Hallelujah | Calvin Custer (arr. Henderson) |
| Little Brown Jug | Del Baroni |
| Foshay Tower Washington Memorial March | John Philip Sousa |
| The Sound Of Music | Richard Rodgers (lyrics by Hammerstein) |
| America The Beautiful | Arr. Dragon |
Our Concert Sponsor for the evening is Winona National Bank and our Arts Partner is Theatre du Mississippi.
---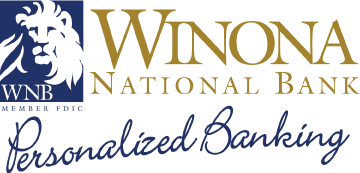 Winona National Bank, established in 1874, provides the financial products and services to fit your needs. We offer the products you expect from your bank: checking, savings, personal and home loans, as well as highly-qualified experts in Business Banking, Trust, 401k, and Investment Services. We are an independent financial solutions organization providing products, services and advice, fully vested in the communities we serve.
With three locations, electronic options, a community focus, excellent client service, and local decision-making, we are able to customize our financial products and services to meet your needs. We work with you to find the best solutions for you. Our goal is to be your Trusted Financial Advisor. That's Personalized Banking at its best for over 140 years.
As a community bank, Winona National Bank understands the vital role it plays in supporting local organizations and events. This support goes beyond writing a check. As a keystone in the community, we strive to be involved in all aspects of giving. Through donating funds, volunteer time, and supplies, we give back to our friends and neighbors and in turn strengthen the community we serve. Winona National Bank is proud to sponsor local organizations, events, fundraisers, and festivals that bring life to our community.
Please join us on Friday, June 19, at the Lake Park Bandshell for a Kids' Concert in the Park, following the Steamboat Days Kiddie Parade! From 11:00-1:00, the Teddy Bear Band will play music, and Winona National Bank will serve its famous $1 lunch which includes a hot dog, bag of chips, and a drink. Root beer floats from Lakeview Drive Inn will also be available for $1 each. All proceeds from food and beverage sales will benefit the Friends of the Winona Public Library. Lunch orders can be pre-ordered to avoid the general public line. Pre-orders must be placed by Wednesday, June 17, by calling Winona National Bank at 507-454-8800. There will also be free temporary tattoos and helium balloons for kids to enjoy, while supplies last! Don't miss it! Details at winonanationalbank.com.
---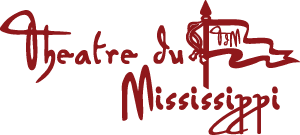 Founded in 1997, Theatre du Mississippi is committed to the development and production of high-quality programs in the performing arts, particularly those that address important contemporary or historical issues.
Our works are original, all written and produced by local artists. We give audiences a unique experience, and the opportunity to share their gifts and talents. Through fictional stories based on reality and rooted in well-researched historical interpretations, we share the Winona area's rich history with the community. We share what Winona is, was, and can be by giving people a sense of who and what created this beautiful city. Learn more at: theatredumiss.org.