July 1st Centennial Season Concert
Welcome to week four of our Centennial Concert Season, our early Fourth of July Musical Celebration!
The program for the July 1, 2015 concert is:
The Star Spangled Banner
Traditional
National Emblem March
E. E. Bagley
Shenandoah
Frank Ticheli
American Civil War Fantasy
Jerry H. Bilik
Historical Interlude: Presented by Dr. Dan Barr, Written by Ruth Bures
Ragged Rozey
Karl King arr. Boyd
Georgia On My Mind
Hoagy Carmichael
Semper Fidelis
John Philip Sousa, arr. Briion & Schissel
Pirates of the Caribbean'
Klaus Badlet, arr. Wasson
Stars and Stripes Forever
John Philip Sousa
Our Concert Sponsor for the evening is Fastenal and our Arts Partner is the Frozen River Film Festival.
---

Fastenal is North America's largest fastener distributor and a one-stop source for supplies used to manufacture products, maintain facilities, and build structures. In the industrial world, when businesses need products, they typically need them right away. That's why we support our customers at 2,700 local stores worldwide, each offering immediately-available inventory, dedicated service teams, and efficient inventory management solutions – all backed by our world-class sourcing, engineering, and distribution resources.
The scope of our current operations would have been beyond anyone's wildest dreams when Bob Kierlin, Steve Slaggie, Van McConnon, Jack Remick and Mike Gostomski started the company 48 years ago. Back then the plan was to dispense fasteners out of franchised vending machines, but they soon discovered there was little demand for fastener sizes and quantities that could be vended. So, the vending concept was tabled, and Fastenal's store-based service model was born.
The original Fastenal store, a 1,000-square-foot facility located at 69 Lafayette Street, opened its doors for business on November 28, 1967. It was slow going initially, but they eventually turned a profit, acquired a second location (in Rochester, Minnesota – 1971), and amassed enough bulk fastener inventory, much of it stored in rented garages around town, to open a handful of additional stores in the area. These early branches set the blueprint for what's proven to be a bullet-proof business model: open stores as close to customers as possible, staff them with entrepreneurial people, and let them grow the business by exceeding customers' expectations for service – an approach later distilled into our company motto of Growth Through Customer Service®
If it's hard to imagine Winona without Fastenal, it's even harder to imagine Fastenal without Winona. After all, Winonans largely founded and built the business, and people raised and educated locally continue to play key leadership roles, both in town (where we employ more than 1,600 people) and at locations around the world. In short, Fastenal's success is a reflection of our community's work ethic, values and commitment to education; and as we continue to expand on a global scale, we'll always be proud to call Winona home. Learn more at fastenal.com.
---
The Frozen River Film Festival identifies and offers programs that engage, educate and activate viewers to become involved in the world. These programs provide a unique perspective on environmental issues, sustainable communities and extreme sports. The 2016 Frozen River Film Festival dates are February 24-28.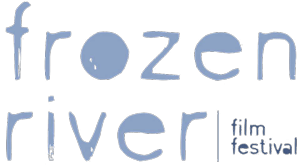 Frozen River Film Festival Upcoming Events:
Still Dreaming – Sunday, July 19 at 7:00pm
Performing Arts Center, Winona State University
In partnership with Great River Shakespeare Festival
$10 or free with 2015 Big Muddy Pass or Premier Pass
Wicker Kittens with director Mike Scholtz
Saturday, August 22 at 7:30pm
St. Mane Theater, Lanesboro, MN
In partnership with Lanesboro Arts
30 seconds in Winona – Friday, August 28 at 7:00pm at the Lake Park Bandshell (rain venue Masonic Theater). A free mini film festival consisting of 30 second films made by the community and at large. Go to frff.org to learn how to submit your film. $500 in cash awards to winning films! Submission deadline is July 31.