The Winona Municipal Band in Winona, Minnesota celebrated its centennial year in 2015! It is the oldest continually performing city band west of the Mississippi River. Visit the Centennial section of this website to learn more about the celebration.
The City of Winona will celebrate the centennial of our Historic Winona Lake Park Bandshell in 2024. Click here to learn more about plans to renovate the structure and the surrounding area, and how you can support this exciting project.
---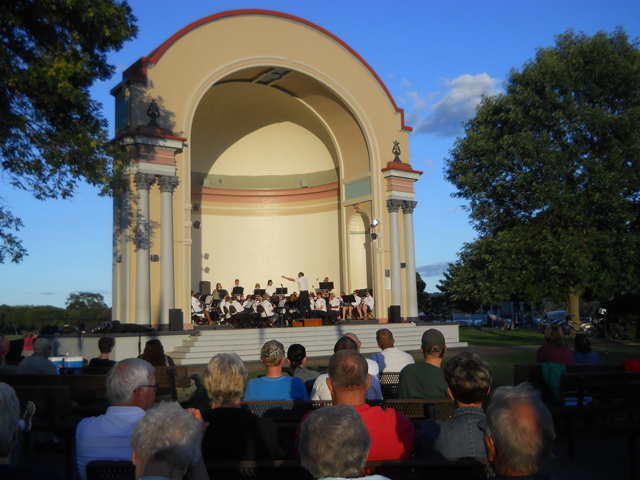 Please stay tuned to Facebook and the City of Winona website for more updates: cityofwinona.com.
A lot of special music and events are planned for our 2015 centennial season! Check back in with us to learn more!